CANCELLED: Higher Education CoP: Medication Adherence Research: Issues around Scaling and Sustaining Interventions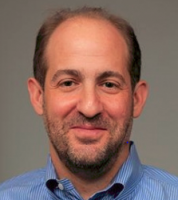 Abstract:
Medication non-adherence is a significant challenge within both research and clinical care. In the US, medication non-adherence is associated with 125,000 deaths annually, at least 10% of hospitalizations, and $100 billion to $290 billion in potentially avoidable healthcare spending. Healthcare costs associated with non-adherence are on the rise; a recent US report indicated cost of medication non-adherence of $564 billion annually.
Medication adherence should be conceptualized as a multimodal behavior. Related, an ecological approach is needed to address medication non-adherence. The five "P'S" all influence adherence (patient, provider, pharma, payor, policy) and there is an increasing recognition of the need for Team Science to address this problem. Team Science focuses the collaborative effort by leveraging the expertise and strengths of diverse professionals from different fields to address complex challenges. Lastly, methods and approaches found within Population Health Science are also necessary (e.g., predictive analytics, evaluation) to ensure scalability and sustainability of successful interventions and programs.
Thus, the aim of this talk is to provide scientific knowledge and a sound understanding to address medication adherence in healthcare. The presentation aims to increase awareness of how to build patient's skills for appropriate use of medications through improved patient engagement. In the past years, it has become obvious that strategies for supporting medication adherence must be implemented along the medication use continuum from prescription, through dispensation and life-long medication use. Therefore, novel interprofessional collaborations are needed along this continuum to support adoption of useful strategies that support medication adherence. Lastly, the healthcare system itself influences medication adherence, and methods to ensure increase likelihood of sustainability and scalability will be discussed.
• Provide standardized, interprofessional education of medication adherence
• Understand the poor adherence impacts all aspects of medication trials and surveillance
• Train health care professionals (HCPs) to engage in building an efficient therapeutic relationship with patients related to medication adherence
• Deliver a common understanding of definition, methodology, measurement and management of adherence
• Develop competencies for medication adherence management within all levels of the healthcare system
• Have a better understanding of how Team science and Population Health Sciences can help address this public health problem
Event Details
| | |
| --- | --- |
| Event Date | 05-15-2018 5:30 pm |
| Event End Date | 05-15-2018 7:00 pm |
| Registration Start Date | 04-04-2018 12:00 am |
| Registered | 13 |
| Available place | 37 |
| Cut off date | 05-14-2018 12:00 am |
| Individual Price | Free |
| Speaker | Hayden Bosworth, PhD, Professor in Medicine, Population Health Sciences, Psychiatry & Nursing at Duke |
| Number Hours | 1 |
| Strategy PDU Hours | .5 |
| Leadership PDU Hours | .5 |
| Location | Hock Plaza |