Periodically, NCPMI offers various workshops centered on Career Development. When scheduled, those workshops are listed here.
04-25-2023
5:30 pm
-
8:00 pm
This is a free event for NCPMI members and guests
This job fair gives job seekers an opportunity to meet with several Recruiters. This is an ideal event for job seekers in the area or people seeking to relocate to the RTP area.
Each Recruiter will interview up to 20 job seekers.

Each interview will last approximately 10 minutes.

Recruiters will schedule a follow-up meeting if additional time is required.

Interviews will focus on Project Management (Project Coordinator, Project Manager, Program Manager etc.) related positions.
For questions contact: Mike Rock <This email address is being protected from spambots. You need JavaScript enabled to view it.>
05-06-2023
10:45 am
-
4:00 am
Virtual Meeting
$50 for PMI members & $75 for non-PMI members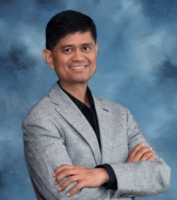 Career Workshop – Brand and Land
Abstract:
The NCPMI Chapter is pleased to present the Brand and Land professional development event conducted by Signofied Services. John Signo and his team have been enthusiastically received by numerous PMI chapters across North America and now it's our turn.
Brand and Land is a one-day 5-hour weekend event that teaches PMI chapter members how to improve their personal marketability by teaching the following skills:
Resume Writing
LinkedIn Profile Optimization
Application Tracking System
Networking
Whether you are in the market looking for job or not, this hands-on event will improve your marketability and odds of landing that job or advancement opportunity.