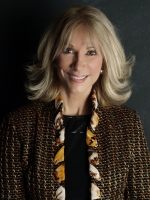 Abstract:
With empirical evidence emphasizing self-awareness as pivotal to emotional intelligence, this presentation offers various leadership models (e.g., communication, personality, defensiveness) designed to offer our attendees insights into how they can develop further their emotional intelligence.
High performing teams enjoy high trust levels, both of which are by-products enjoyed by emotionally intelligent leaders. Learn specific actions you can take to build trust and trustworthiness within your team members and those beyond. If you and your team together are driven to go to the next higher level, you'll find out how by going to the next deeper level, and it all starts with self-awareness. Expect to walk away with a new appreciation for the neuroscience of trust and what we know to date regarding the etiology of how we learned to (dis)trust from our earlier years.
Learning Objectives:
Understand Emotional Intelligence and the role of self-awareness in developing greater emotional intelligence

Learn the different models, didactics, and methodologies used in leadership development programs aimed to develop emotional intelligence

Appreciate the practicalities of building trust, and learn what specific actions you can take to create more cohesive, collaborative teams and relationships

Learn how to chart your change process once you have created the resolve to increase your EQ (emotional quotient)
About the Speaker: Dr. Holly Latty-Mann
Dr. Holly Latty-Mann is president and co-founder (with the late Dr. Jim Farr) of The Leadership Trust®. She served as Executive Professor of Leadership at Wake Forest University's School of Business and later formed alliances with Duke's Fuqua School of Business (Coach K Center on Leadership and Ethics) and North Carolina State's Department of Organizational Behavior where she is currently extending their earlier research on (in)effective leadership behaviors.
Licensed with two doctorates, two Master's, and an undergraduate degree in the social sciences (Social, Personality, and Clinical Psychology), Holly's entire career has focused on helping people optimize their relationships both at work and beyond via workshops, onsite/offsite team-building retreats, and organizational development projects. Her alma maters include Duke University Medical Center, Kent State, and the University of South Carolina.
In 2017, Holly was named for the 4th straight year a Top Thought Leader in Trust and Trustworthy Business by Trust Across America - Trust Around the World. In 2012 she co-authored her anthology Roadmap to Success with Ken Blanchard, Deepak Chopra, et al. An author of hundreds of articles and presentations on successful interpersonal relationship dynamics, Holly guarantees all her work, including as well any pro bono offerings to non-profit organizations. Accessible and approachable, Holly welcomes hearing from you at This email address is being protected from spambots. You need JavaScript enabled to view it..
Non-Members $25, Members $10, Volunteers $0
Member Online - Early Bird Registration
(until 4:00 pm two days prior to the meeting)

$10.00

Member Online - Late Registration
Non-Member Online - anytime
All On-site Registrations (Member and Non-Member)

$25.00
Remember to log-in to receive your discount at checkout.