Lessons Learned, Complete the Circle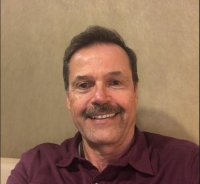 Abstract:
For some of us, the lowly Lessons Learned is one of those 'have to do' items in the Project Management artifacts folder. Some of us push it off, forget it, rush it, or minimize it. If used correctly, it becomes the 'primer' for your next project. We will see how it will save both time and money. Over time your Lessons Learned will switch from issues to must haves
Learning Objectives:
Rethink the Lessons Learned process
Understand the benefits of the Lessons Learned
Prevent repeat issues, save time/money
Create a workable template
About the Speaker:
John started his career at IBM (25+ years). His first PM position was with the X Series (small/light) laptops. This role included site visits to teams in Japan, Taiwan, China, and England. He earned his PMP in 2003 and CSM in 2008. His background at IBM included Lotus Notes Developer, Staff Programming Instructor (5 ½ yrs), an original team member of 5 tasked to create the first IBM ThinkPad preloads, Systems Test Technician. John co-authored IBM's first on-line enrollment system that became the framework for the enterprise solution. At SmartOnline John was the PM for the eCommerce companies – Vera Bradley and 1800Pharmacy. Next came PM for a wireless medical device at Hill Rom. During this time, John designed and marketed a web app to track supplements and their ingredients. At Capital One bank he was the Scrum Master for Corporate Reputation and Governance, then Scrum Master / Product Owner for the VMS team at Peoplefluent. In 2013, John joined Rex Hospital as a PM to onboard Physician Practices onto the UNC network. That position has grown into the Growth and Expansion team with 3 PMs that report to John. John is currently the UNC Program Manager for the G & E Portfolio.
After a few delays and 3 kids, John completed his Comp Sci degree from Empire State Univ (SUNY) at age 56. (It was worth it all walking across the stage).
John and his wife of 25 years enjoy travel and for their anniversary this year, spent 10 days on Kauai, Hi. Hobbies include bicycling, skiing, swimming, and buying and restoring auction cars.
Event Details
| | |
| --- | --- |
| Event Date | 01-16-2019 5:30 pm |
| Event End Date | 01-16-2019 7:00 pm |
| Registration Start Date | 01-07-2019 12:00 am |
| Registered | 21 |
| Available place | 9 |
| Cut off date | 01-15-2019 11:55 pm |
| Individual Price | Free |
| Speaker | John M Balog, PMP, CSM |
| Number Hours | 1.5 |
| Technical PDU Hours | .25 |
| Strategy PDU Hours | 1 |
| Leadership PDU Hours | .25 |
| Location | Matrix |