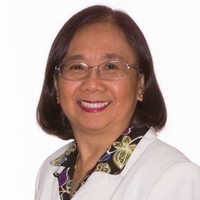 Vicki Kumar will share information about the partnership between PMI and Disciplined Agile.
You will gain knowledge of the Disciplined Agile Process and how you and PMI could utilize it.
5:30pm – 6pm: Networking/ Snacks/ Refreshments
6pm – 7pm: Topic
Speaker:
Victoria Kumar, PMP®, PMI-ACP®, CSM, CSPO, ICP-ACC, SA served as Director, PMI Board of Directors (2014 – 2016). She is past president of the PMI North Carolina Chapter, where she had served as Board Director for over a decade. She currently serves as NCPMI Director, Policy, Contracts and Risk Management.
Ms. Kumar's professional career includes project management and PMO program management for organizations in both the private and public sectors. She has served the NC State Government for several years as PMO Program Manager with the NC Office of the State Controller, the NC Department of Transportation, and the NC Department of Health and Human Services (where she currently serves as APMO Program Manager), managing large-scale government IT programs and projects. She developed the PMO for the NC Office of the State Controller and served as an approver for statewide IT projects and programs as part of the State's IT governance process.
She also served as Sr. Program Manager with AIG United Guaranty leading the EPMO in Enterprise Agile transformation and Principal Technical Program Manager at Red Hat, Inc., where she led the development of IT Portfolio Management and implementation of Red Hat IT's Project Portfolio Management solution.
She has travelled worldwide, presenting on leadership development and project management in seminars and conferences. She published several conference papers as part of PMI global congress proceedings.
Ms. Kumar is a PMI Registered Education Provider through Project Management Leaders Training delivering project management and leadership development seminars at deeply discounted PMI member rates. Ms. Kumar holds master's degrees in pure mathematics and in computer science from University of Waterloo (Canada), where she has also earned PhD credits in management science. She has a master's certificate in IT Project Management from George Washington University. She is a graduate of the PMI Leadership Institute.
Ms. Kumar is part of the NCPMI Disciplined Agile (DA) Champions team (with Derek Ketterer, John Leonard and Myriam Augustin) whose mission is to share DA knowledge, certification and training information to Chapter members and the DA Community of Practice. She is a certified PMP®, PMI-ACP®, CSM, CSPO, ICAgile Certified Agile Coach (ICP-ACC) and a certified SAFE 4 Agilist.
You must register for this event and bring ID to be allowed in MetLife Building.