Agile COP: Solution Focused Agile and Tools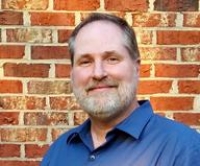 Learning Objective: Learn a unique approach to Agile known as Solution-Focused Agile. Innovation often emerges from the big bang at the intersection of ideas and disciplines--the Medici Effect. And Solution-Focused Agile is such a mashup of techniques from multiple disciplines, primarily Agile and Solution-Focused Management.
Speaker: Maurice "Mo" Hagar, President & Principal Consultant
Grew up in IT delivering results at all levels of the organization from software developer to PMO Director to CTO and CIO
Leading Agile transformations since 2005 for Fortune 100 companies, start-ups, federal and state agencies, and the US military
Expertise in Agile, Solution-Focused Management, Change Management, Project Management, Risk Management, and Organizational Development
www.LinkedIn.com/in/MauriceHagar
5:30pm – 6pm: Networking/ Snacks/ Refreshments
6pm – 7pm: Topic
You must register for this event and bring ID to be allowed in MetLife Building.