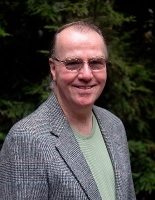 Communication & Public Speaking CoP
5.30-6.30 Registration,Snack & Premeeting Networking
This email address is being protected from spambots. You need JavaScript enabled to view it.
This is a NCPMI Communication & Public Speaking CoP- NCPL Toastmasters Club Meeting. The Meeting includes prepared speech, table topics, networking, evaluations, jokes and multiple meeting operations roles.
This meeting is free for NCPMI & North Carolina Project Leaders Toastmasters (NCPL) members
Space is limited if you register and cannot attend, please update the Chairperson in order that your space can be allocated to members on the standby list. -

This email address is being protected from spambots. You need JavaScript enabled to view it.

.
Snack/Finger food will be provided
PDUs will be reported by NCPMI
PMPs are required to provide their PMI numbers in order that their PDUs can be reported
Please arrive on time in order that the meeting can start promptly
Please leave the facility in equal or better condition than you found it
The meeting will take place at Cisco in Building 12, 7200 Kit Creek Rd, Morrisville, NC. Click on Location for directions. When you arrive, PLEASE LOOK FOR THE NCPMI & North Carolina Project Leaders Toastmasters signs.
Please note that there are other Toastmasters clubs meeting at Cisco. Please ensure that you attend the correct meeting- NCPMI Communication & Public Speaking CoP- NCPL Toastmasters Club Meeting.
Abstract:
Toastmasters International's The Successful Club Series is a set of programs addressing the subject of quality club meetings. Members and guests will learn about the skills and standards they must strive to achieve if their club is to be successful.
Today's presentation will focus on the "Creating the Best Club Climate" program. In this presentation, the speaker will share proven techniques to maintain a positive, healthy, and supportive club environment. These techniques can be conducted successfully in individual, volunteer group, family and professional environments.
Learning Objectives:
Attendees will get a better understanding of the techniques you can use to create the best club environment including the following:
Setting Good Examples
Mentoring and Offering To Help
Volunteering for Committees and Offices
Rolling Out The Welcome Mat to Guests
Team Integration
About the Speaker:
Ken Taylor, ACG ALB Motto: Life is good! Chicago born with a USAF career in avionics maintenance & technical instruction. 5 years in the Boeing Peace Sentinel program in Saudi Arabia. 12 years as a corporate trainer & technical writer. Taught anything, anytime, anyplace. Have 2 daughters and 2 very grand kids, The Peanut and The Pumpkin. I enjoy traveling the world, wood working, and people, toast-mastering and hunting for yard sale treasures. Always thinking outside the box.