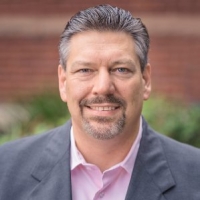 Communication & Public Speaking CoP - Communication Is a Two-Way Street
5.30-6.30 Registration, Snacks & Pre-meeting Networking
This email address is being protected from spambots. You need JavaScript enabled to view it.
This is a NCPMI Communication & Public Speaking CoP- NCPL Toastmasters Club Meeting. The Meeting includes prepared speech, table topics, networking, evaluations, jokes and multiple meeting operations roles.
This meeting is free for NCPMI & North Carolina Project Leaders Toastmasters (NCPL) members

Space is limited if you register and cannot attend, please update the VP Programs or EVP in order that your space can be allocated to members on the standby list. -

This email address is being protected from spambots. You need JavaScript enabled to view it.

This email address is being protected from spambots. You need JavaScript enabled to view it.

;

Snack/Finger food will be provided

PDUs will be reported by NCPMI

PMPs are required to provide their PMI numbers in order that their PDUs can be reported

Please arrive on time in order that the meeting can start promptly

Please leave the facility in equal or better condition than you found it

The meeting will take place at Cisco in Building 12, 7200 Kit Creek Rd, Morrisville, NC. Click on Location for directions. When you arrive, PLEASE LOOK FOR THE NCPMI & North Carolina Project Leaders Toastmasters signs.

Please note that there are other Toastmasters clubs meeting at Cisco. Please ensure that you attend the correct meeting- NCPMI Communication & Public Speaking CoP- NCPL Toastmasters Club Meeting.
Abstract: Communication Is a Two-Way Street– The key is creating the environment that allows information to flow both ways. Connection is the driving force behind excellent communication with team members and clients.
Learning Outcomes:
Realize the benefits of a team that contributes regularly

Establish an advanced level of trust with maximum results

Multiple ideas are better than one
About the Speaker:
Bill Marlow is currently serving as District 37 Club Growth Director. As a Toastmaster for almost 7 years, Bill has enjoyed the opportunity to visit many clubs across the state. His passion is helping clubs establish a healthy foundation because he believes this is critical to providing the best of the Toastmasters Education Program to the members.