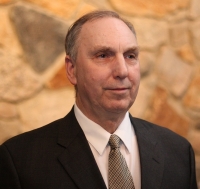 This is a NCPMI Global CoP:
TITLE: Making a Comeback: Reviving Projects Towards Success
Time: 8:30am - 9:30am EST (Registration Begins at 8:00am)
Location: Skype
Join online meeting Join by Phone - Conference ID: 30814732
+19842041471, 30814732# (Dial-in Number) English (United States) Find a local number

An International Event of Project Professionals from Multiple Continents
Synopsis of Presentation: An overview will be provided of real life challenges and solutions. These cover early challenges framed by parents- from high school events, to University challenges and through, Graduate apprentice choices.
Discussion will be around leadership, design progress, staff management, and commercial management. Topics will also include continental transfer, and reviewing joint venture opportunities. Understanding the challenges of new product marketing and how Roger himself has been blending part time education with Technical management and young family commitments with accepting the need to change employment to rebranding from engineer to consultant by starting an independent consultancy. Know you can be confident in your work by preparing extensively. Start with a dinner napkin.
Through this session the participants will be able to (Learning Objectives):
Conceptualize that the message is very simple either accept what is presented or control the outcome. Never accept the situation to be uncontrollable. Dig in and be the controller by Perseverance which is essential.
Learn how to blend patience and energetic stubbornness to get great value and always prepare for alternate project solutions, even if one has been initially chosen.
Recognize the valuing knowledge sharing and staying current. Learning how to accept the exciting challenges of life and putting experience to work.
About the Guest Speaker:
Roger Lawrence has for the last 20 years operated an Engineering Consultancy on NCSU centennial campus. Prior to that his past 27 years were spent with GEC in the UK and US developing energy conserving conversion equipment used in steel, petro-chemical, paper, water and latterly renewable energy systems.
He has experience in managing people and projects with specific concentration in solving complex tech problems. Born in the UK he has an honors bachelor's degree from Imperial College London and MBA in marketing and finance from Mercer University. Elevated to "fellow of the IEEE" in 2010. Professional education registered at NCEES. PE (Professional Engineer) in four states.
Interests include striving to be on the forefront of technical evolution, educating other engineers in advanced technology, classical music, ballet, classical cars, and conducting continuing education classes in facilities engineering management.