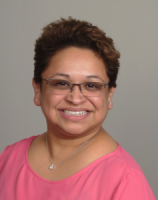 About the Event
Pathways: Dynamic Leadership, Level 2, Understanding Your Leadership Style
Most great leaders have a style that is unique to them and includes traits developed over time through a variety of leadership experiences. Great leaders tend to motivate and inspire. They encourage those they lead to better themselves and the people around them.
Ramona will share the purpose of leadership, the qualities that define a good leader, and different leadership attributes and styles. She will also identify her natural leadership style and behaviors and how these may impact those whom she leads. Finally, she will also share how to adapt her leadership style and behaviors based on the situation and the people being led.
You will learn:
Purpose of Leadership
Qualities of a good leader
Different Leadership attributes and styles
About the Presenter:
Ramona Baylor, Distinguished Toastmaster
Ramona is retired from the United States Army of 21 years and a veteran of two combat operations. She currently works at Womack Army Medical Center, Fort Bragg, NC in Civilian Human Resources as Supervisor for Employee Services Branch. Ramona and her team services over 3000 Federal employees where communication and leadership are key to their success. She is happily married to Ben and they have a 27-year-old daughter, Brianna. Toastmasters continues to be an integral part of her career development and advancement.
Ramona's life changed when she joined Toastmasters in August of 2013! Throughout Ramona's Toastmasters experience she has held six of the seven officer roles, served as a District (state) leader, competed at the State level in Speech Contests and received the highest education award - The Distinguished Toastmaster, TWICE, in 2018 and 2020. Ramona is the FIRST District Director of the NEW District 117 and honored to serve the members of D117.
Her motto this year is "Pursuing Excellence"