Higher Ed CoP: Handling Mistakes, Problem Solving, and Six Sigma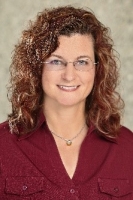 About the Speaker:
Julie Eckstrand has served in several key roles at various centers and institutes at Duke over the past 22 years, and most recently returned to Duke in late 2016 to serve as the Director of Operations in the Translational Population Health Research Group. From 2015-2017, she served as Executive Director of the nonprofit Nutrition Science Initiative (NuSI). Prior to her career at Duke, Julie served as a clinical pharmacist and clinical instructor. Julie received her BS in Pharmacy from Ohio Northern University and completed an ASHP General Hospital Pharmacy Residency. Julie is Six Sigma and TeamStepps trained and certified.
Description
As a result of showing up every day and performing your role to the best of your ability, mistakes will happen. Everyone makes them. They may be a sign your systems and processes are flawed, or they may identify the limits of your established norms. We will discuss ways to problem solve, communicate, learn from and prevent mistakes, and along the way demonstrate the importance that a compassionate approach can have in empowering your team when navigating these challenges. Use of Lean Six Sigma techniques can assist you in designing, measuring and evaluating key performance indicators to help keep your projects operating in a state of control, and identify when they are not so that you can intervene early and move on.
Learning Objectives:
Attendees will have a better understanding of:
Lean Six Sigma techniques for improved problem solving and communication in project management
Measuring and evaluating KPIs for monitoring and controlling projects
Notes:
This event is a WebEx-Only event
After registering and upon approval by the host, you will receive a confirmation email with instructions for joining the session. Please join the session shortly before 3:00 pm.
This is a joint event between NCPMI Higher Education Community of Practice (HECoP), and the Duke Project Management CoP. The event is free and open to anyone interested in project management.
WebEx Registration Link: https://q rgo.page.link/QZ5vH
Event Details
| | |
| --- | --- |
| Event Date | 10-08-2020 3:00 pm |
| Event End Date | 11-30-2015 |
| Registration Start Date | 08-19-2020 |
| Registered | 0 |
| Available place | 200 |
| Cut off date | 10-08-2020 4:00 pm |
| Individual Price | FREE for all NCPMI members and non-members |
| No. of Technical PDUs | 1.0 |
| Location | Online |