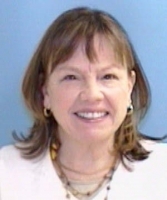 Abstract:
Preparing for and passing the PMP Certification Exam is a pivotal milestone in any project management career as the PMP certification indicates an advanced level of knowledge and experience in the profession. This typically broadens employment opportunities and positively impacts salary levels for project managers. This session is intended to offer the latest guidance and advice on how to approach the exam preparation, the PMP application, and what to expect on exam day. To do this, we will have four PMP panelists present some key points, and then we will open the floor for questions from the audience.
Learning Objectives:
You will be equipped with a number of effective tools and suggestions for exam preparation and study.
You will have a list of resources to help you in your preparation.
Speaker Info:
Bala Balakumaran is currently working with the Duke Human Vaccine Institute Program Management team as a Senior Scientific Program Leader and is involved in managing research contracts. Prior to that he was a Research Project Manager in the Department of Medicine primarily managing laboratory research grants and projects.
Bala received his undergraduate degree in Microbiology from the University of Texas at Austin, Ph.D. in Molecular Biology from Princeton University and was a research scientist before transitioning into project management. He graduated from the Master of Project Management (MPM) program from Western Carolina University followed by the Project Management Professional (PMP) certification from the Project Management Institute (PMI). He obtained his MBA earlier this year from the Jenkins Program at NC State University. Bala enjoys traveling, biking and exploring different cuisines.
Michelle Chan achieved her Project Management Certification, last summer, over the pandemic. She is making the transition from a staff assistant to PMP focused positions. Having successfully worked on the Unified Password Project, the experience showed her how Duke can make great things happen and how important the role of PM is.
Michelle's background is in office management and bookkeeping. She has handled various projects supporting executives, which has led her to this point in her career, focusing on the project management. Most of her experience is based on the corporate side of business, where things move quickly and strong project management is critical.
Michelle's free time is spent playing with her two dogs, reading and watching movies.
Bill Flanagan has been a leader of people and projects for forty-seven years. In his early career he served as a US Navy Nuclear Submarine Officer followed by twenty-six years in the Electric Power Industry with Progress Energy in both business management and major nuclear plant upgrade and improvement projects. Today Bill is a Senior Instructor for Knowledge Source Inc and the North Carolina Project Management Institute (NCPMI) where he has taught PMP Exam Prep classes for the last 15 years. He served as VP Certifications for NCPMI 2016 through 2020. He is a volunteer Executive in the High Tech Entrepreneurship at North Carolina State University where he coaches graduate students starting new businesses with cutting edge technology. He holds a BS in Electrical Engineering and an MBA from North Carolina State University. He is a Professional Engineer in the State of North Carolina and holds a PMP and a PMI-RMP Certification.
Mary Ellen Matta is the Processes Manager for the for Duke Health Technology Solutions (DHTS) Program Management Office. She supports the processes, policies, reporting, and improvements for PPM, Demand Management, Resource Management and Work Effort tracking for DHTS. Prior to her current role, Mary Ellen was the Project Portfolio Manager, overseeing a team of project managers responsible for planning and implementing several large-scale information technology projects integral to care delivery at Duke. She has been with DHTS for 7 years.
For all of her professional career, Mary Ellen has been engaged in IT project and program management, which started with the basics of legal office automation. For the last 20+ years, she has worked in Health Information Technology as a software vendor and in the care delivery forum.
With the Duke PMCoP, Mary Ellen has served as the Toolbox Committee chair since 2018. She received her B.A. from Daemen College in Buffalo, NY. She resides in Fuquay Varina, NC with her husband and golden retriever.