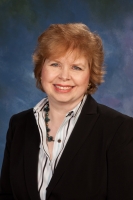 With the speed of technical change ever increasing, we need to know the changes that are coming. To effectively lead within our organizations, project managers must look out into the future, beyond what is visible, and embrace what is possible.
You are invited to attend an enlightening presentation as we begin exploration of these technical topics as project managers.
Karen McCann (CEO of McCann Automation LLC) launches our new CoP by sharing a technical overview
Based on her technical expertise and professional experience, Karen will provide insights into the technical future and use this event as a launching pad for our newest CoP!