Innovation COP : Project Management in a Data Science World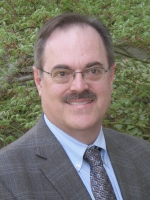 ABSTRACT:
This talk is focused specifically on the intersection of PM and data science. We don't consider how to become data scientists. Rather we consider recommendations for ways PMs can best manage teams involved with AI, ML and data scientists. We touch on terminology, agile methodologies, and MLOps.
LEARNING OBJECTIVES:
Learn important data science terminology and concepts.
Learn how artificial intelligence (AI), machine learning (ML) and data science are different from other kinds of software development.
Learn relationships between data scientists and other team members
ABOUT THE SPEAKER:
Dr. Scott Gerard has deep expertise in artificial intelligence, machine learning, graph databases and software development. He is Founder and Chief Data Scientist of Knowledge Reactor, an AI, ML and data science consulting company.
Dr. Gerard has many decades of experience at IBM, across many technologies and departments. He is a certified Data Science Thought Leader, a Master Inventor, previous chair of IBM's invention disclosure team for Watson technology, and a member of IBM's Academy of Technology. He has a BS in Physics and Mathematics, an MS in Physics and a PhD in Computer Science.
Event Details
| | |
| --- | --- |
| Event Date | 06-07-2022 5:30 pm |
| Event End Date | 06-07-2022 7:00 pm |
| Registered | 34 |
| Cut off date | 06-05-2022 6:00 pm |
| Individual Price | Free |
| No. of Technical PDUs | 1.0 |
| Location | Virtual Meeting |