Chapter Meeting – September 2023: Effective Team Coaching Strategies for Project Managers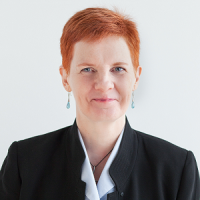 This is a hybrid meeting.

Non-Members $25, Members $10, Volunteers $0.   No refunds for No Show / Cancellations.
Attend this event for your chance to win a signed copy of Be a Project Motivator: Unlock the Secrets of Strengths-Based Project Management Or 1-hour coaching session (value $249) to one of the attendees. The session will include the opportunity to take the Multidimensional Inventory of Personal Intelligence assessment from Adaptimist Insights (value $75)
Abstract:
The best leaders using coaching – the art of deep listening and powerful questions - to guide their teams forward. With coaching, project leaders can overcome some of the common pitfalls of a project for example, lack of motivation, idea resistance, poor communication, encouraging everyone to speak up, creating psychological safety.
Ruth Pearce, in collaboration with Berrett-Koehler Publishing, in 2018 published a book about turning project managers into project motivators. Based on Ruth's experience with the use of character strengths and coaching, various recommendations were made through the story of Maggie a program manager in a troubled team.
At the same time, Ruth started looking at the levels of social intelligence in project professionals compared with their non-PM colleagues. What she discovered was that social intelligence seems to be disappointingly low! And as social intelligence is part of the glue that holds a team together, this can be a problem.
There are ways to build social intelligence and to partner with people who have a higher propensity for it. Another approach is to develop coaching skills to bring out the best in the team. We can coach individuals, groups, and teams, and the in this session we will explore all three.
Learning Objectives:
Explain what coaching is and how it is a helpful skill for a leader.
Experience coaching approaches firsthand.
Develop strategies for coaching in typical project scenarios.
Identify ways to coach through challenges.
Identify when coaching does not work.
Speaker: Ruth Pearce
About the Speaker:
Ruth Pearce, JD, ACC, PMP is a coach. She coaches people 1:1 and in groups. They may be facing a career or personal transition, want to connect with others on a problem, or just need a safe space to explore their thoughts and decisions.
Ruth is also a LinkedIn Instructor (four courses so far), an author, and a speaker. Her upcoming book, Be Hopeful; Be Strong; Be Brave; Be Curious, published by Wiley Publishing in January 2024, is a guide for people who want to understand more clearly why coaching might be for them.
Ruth speaks on topics ranging from team building to burnout, finding meaning to the Holy Grails of coaching and has addressed audiences around the world totaling more than 150,000 people!
Connect with Ruth on LinkedIn: https://www.linkedin.com/in/ruth-pearce-projectmotivator/
Or check out the website: https://www.allellc.org
Meeting Agenda
5:30 - 6:00 PM Networking & Dinner Service
6:00 - 6:20 PM NCPMI Announcements
6:20 - 7:30 PM Featured Presentation: "Effective Team Coaching Strategies for Project Managers"
7:30 - 8:00 PM Q&A
Event Details
| | |
| --- | --- |
| Event Date | 09-21-2023 5:30 pm |
| Event End Date | 09-21-2023 7:00 pm |
| Registered | 125 |
| Available place | 0 |
| Cut off date | 09-21-2023 |
| Individual Price | $25.00 |
| No. of Power Skills PDUs | 1.5 |
| Location | Sheraton Imperial RTP |