What an amazing year we've had even though our chapter meetings, outreach and career events have been virtual. We've had topics around leadership, communication, mind mapping and Disciplined Agile to name a few. A partnership with the International Institute of Learning (IIL) has allowed us to bring you world class speakers on a variety of project management topics. Through this partnership you can access free webinars and obtain training at discounted prices. Please take advantage of these opportunities. I am hopeful that our chapter meeting topics have allowed you to enlarge your project management toolbox as well as keep you excited about our ever growing and relevant profession.
Please continue to submit your feedback via our monthly chapter meeting surveys. This helps us to improve the programming and offerings that we provide to you. You can also send me an email with your feedback and ideas. Our leadership team is looking forward to our annual meeting this month as we report to you what we have accomplished together.
Academic, community and corporate outreach has been a bit of a challenge for us in this virtual world. We have the following goals for next year:
Fund three college students to take the CAPM course and exam
Participate in the Susan G. Komen Race for the Cure
Volunteer for Habitat for Humanity
Volunteer at local food banks
Partner with Kramden Institute Inc. to refurbish computers for underserved communities
There is an opportunity to volunteer at the Foodbank of Central and Eastern NC Raleigh on November 20, 2021. Please note that we also welcome any ideas that you have for outreach.
We have had an outstanding year with our career connections efforts. Our sponsor, RefineM, held career coaching sessions in which five of our members were able to secure project management positions from the first session. In October, we held our first virtual career fair. Recruiters from Apex Systems, Vaco, Greene Resources and System Soft Technologies interviewed thirteen jobseekers. Additionally, there were a number of career workshops offered this year. Wow, that is awesome right!
I would like to thank our chapter meeting sponsors for 2021. It has been outstanding to partner with Project Motivators and RefineM.
Our awesome and hardworking VP of Programs team looks forward to planning more engaging chapter meetings for you next year as we gradually move into hybrid and in person meetings. Are you ready?
Michelle Rouse
VP, Programs, NCPMI Chapter
Greetings,

As was true in the early pandemic, it seems that where we are with COVID cases, responses, and protocols, is rapidly changing. I wanted to reach out and give you an update on where NCPMI is with going back to meeting in person.

Board meetings:

The board has met three times in person for June and July board meetings, plus June strategy planning meeting. At this time, we have decided to postpone meeting in person for August, given the rise in cases and the emergence of the delta variant.

Chapter meetings:

Our intention was to test a hybrid model for our chapter meetings in October, and have a fully in person meeting in November, with a hybrid option for those that are geographically disperse. We know that we gained engagement from a lot of members during the pandemic that could now join us virtually, where coming to RTP was prohibitive in the past. We don't want to lose those members, so are investigating the hybrid model.

We will be monitoring progress of cases before making decisoins to come back in person in October.

General guidance:

One of our board members, Damien Perez, VP of Certifications is a school adminstrator for his day job. We are so lucky to have his guidance for our COVID protocols. At this time, he is leading our COVID response by helping us to adhere to local mandates, as well as NCDHHS guidelines for safety. Before any in person meetings are held, we will ensure we are following all guidance and mandates appropriately.

I for one, really miss the fellowship of our in-person meetings. We will continue to watch and make the best decisions, but please know, we want to be back in person.


Thank You
===============================
Jessica Johnson, PMP
President, NCPMI
803-807-1908
president@ncpmi.org
Advertise here and be in contact with one of PMI Global's top 15 Chapters world wide based on membership!
Reach 5,500+ people interested in our Chapter monthly by advertising in our newsletter! Download the Sponsorship application in PDF or Word format
For additional information on how to connect with our membership, please contact the VP, Membership.
Be a Hero!
Upcoming Events
Upcoming events
Note: You must be logged in to get the member or volunteer discount. Please use the Member login at the top right of this site.
All visitors are shown the full price. Discounts, when applicable, are taken at the time of checkout. If you feel that the fee shown is not correct, please do not check out as processing refunds is costly. Contact us at support@ncpmi.org with your concern and we will look into it for you. - Thank you.
---
12-07-2021
6:00 pm
-
7:00 pm
Virtual Meeting – Conferencing details will be distributed prior to the meeting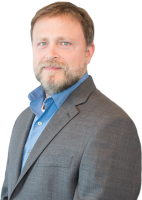 Project success or failure rests largely on the ability to communicate effectively using the language of the stakeholder. This presentation illustrates how to recognize each stakeholder's plan and direct communication for the best results.
We will explore :
Steve Job's calculator
Whiteboarding to Win Friends and Influence People
Quantifiable Models as a Communication Medium
Interactive Sessions to Define Expectations
Creating Documentation that Everyone reads
Known as the Uncertainty Architect, Todd Moses leads teams in developing Aircraft Navigation Systems, Machine Learning Software, and Automated Trading Systems. With over 20 years of experience, Todd has delivered more than 100 successful projects and seven that were total failures.
12-14-2021
6:00 pm
-
7:00 pm
Virtual Meeting
Abstract:

Interviewing can be difficult for people and having a strong preparation can certainly make a difference.
Learning Objectives:
Updated resume
Accurate job description
Interviewer(s) background and information
Questions to ask interviewer(s)
How to answer interview questions
Mock Interview
Follow up email
12-15-2021
5:00 pm
-
6:00 pm
Virtual Meeting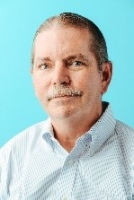 Abstract:
Managing a combination of traditional and agile projects is generally a requirement for the modern PMO. In this hybrid model, the organization faces many challenges to ensure that the appropriate level of visibility, control, and accountability are maintained consistently across the portfolio.
Traditional projects generally have well defined processes for managing scope, budget and schedule, including metrics to track progress and identify risks throughout the project life cycle. Introducing Agile projects disrupts the core ecosystem of the traditional project portfolio because many times these projects do not have a fixed scope or a well-defined baseline in terms of budget and schedule.
Despite the very different project delivery approaches, the successful hybrid PMO will implement processes and practices that provide consistent planning, reporting, and accountability across the project portfolio
Chapter Membership
US$25/year
Be part of the largest PM community
Get more, free opportunities to earn PDUs
Save on career-advancing certifications
Find relevant jobs with the PM Job Board
Stay up-to-date with PMI publications
Membership Discounts
_______________________________________
Join PMI North Carolina Chapter
------------------------------------------------------
Simply Heartland
Use PMISAVE10 at checkout to apply the discount to the cart total. Also, here's a link that will automatically apply the discount at checkout:
Our mission is to promote products from family farms and help them extend their market reach through eCommerce. Thank you for helping us spread the word! :)
Grow Your Skills
It is particularly important for Project Managers to maintain and improve their project management knowledge and skills to stay competitive in the market. PMP certification is a critical component. As, during the resent years, project management discipline took a step toward more flexible and dynamic project management methodologies, in addition to the traditional waterfall approach, several new emerging methodologies became in high demand. Thus, training and credentialing in these methodologies became highly sough after among Project Management professionals. It is especially relevant in today's economic climate.
Membership Statistics
| | |
| --- | --- |
| Total Members | 3398 |
| New Members This Year | 329 |
| PMP® Members | 2520 |
| CAPM® Members | 74 |
| PgMP® Members | 12 |
| PMI-SP® Members | 5 |
| PMI-RMP® Members | 16 |
| PMI-ACP® Members | 148 |
| PfMP® Members | 3 |
| PMI-PBA® Members | 5 |
| Members with no Certification | 800 |
| Breakdown by type | |
| Individual Members | 3329 |
| Student Members | 40 |
| Other Members | 29 |
PMP/CAPM/PgMP/PMI-SP/PMI-RMP/PMI-ACP/PfMP/PMI-PBA are registered marks of the Project Management Institute, Inc.
Members in Spotlight
Ralph Groen
Aaron Hawkins, PMP
Birhanie Robinson, PMP
Elizabeth Mullenberg, PMP
Linda Miller, PMP
Jody Rendel, PMP
Chris Tilley, PMP
Martin Feery
Kenneth Link, PMP
Kathern Brooks, PMP
Laura Snyder, PMP
Elizabeth Solaro, PMP
Megan Thomas, PMP
polly watson
David Jackson
Tamra Pope
Jeff Erhardt, PMP
Babu Rajendra Prasad Simhadri, PMP
Raj Sandhu, PMP
Tammie Stagnitta, PMP
Randal Hartwell, PMP
Timothy Cuellar, PMP
Michael Van Horn, PMP
Paulette Motley, PMP
Christopher Henry, PMP
Sponsorship Opportunities
The Project Management Institute, with members in 135 countries, is the world's foremost authority for the project management profession. PMI sets industry standards, conducts research, and provides education and certification opportunities designed to strengthen and further establish the profession. Our chapter proudly serves all the local and national professionals in the space of Project Management. We currently have thousands of members - over half of whom hold PMI's esteemed PMP certification - and represent nearly 400 unique companies across the globe.
Get Involved
Find a Volunteer Opportunity
Make your mark on our PMI Chapter and the profession. As a member, you can volunteer to work on and to lead activities that advance the profession and support the chapter business operations by joining our chapter volunteer community. All volunteer openings are managed by the PMI Volunteer Relationship Management System (VRMS). This system includes the ability to search for opportunities, view details about each role and apply online.
Earn PDUs by Volunteering
Volunteering Project Management Professional PDUs can be earned as part of Category E: Volunteer Service. Category E, along with Category D (Creating New Project Knowledge) and Category F (Working as a Professional in Project Management), comprise the Giving Back To The Profession Categories. You can earn PDUs in Category E (Volunteer Service) by providing volunteer, non-compensated project management, and many others.
Speakers for our Chapter's Events
Our PMI Chapter welcomes proposals from passionate speakers interested in sharing their experiences, knowledge and expertise on such topics as general business and strategy, leadership, project management, and technical or industry-specific specialties. Our Professional Development events provide professional development units (PDUs) of educational information necessary for those attendees maintaining certification designations. Speakers are also eligible to claim PDUs for their creation and delivery of the presentation material.