Greetings,
Technology and Communications is one of the key functional areas of NCPMI to improve communication and collaboration with our members as well as technology to support operations of the board.
I would like to thank my entire IT team for working tirelessly to support all technology and communication needs for board meetings, monthly chapter meetings, Communities of Practice ("Cop") and special events.
Technology and software industry is rapidly changing, and even large enterprises with heavy investments in Information Technology find challenges in meeting the customer needs.
At NCPMI, we looked at technology needs at a strategic level and prioritized the investments to provide value for your membership and to support board operations to serve you better.
In 2021, we plan to be focusing on adoption and maturity on the new technologies:
Revamping the NCPMI webpage on a more secured platform
Capability to host Meetings in Hybrid mode.
Implement IT Security in compliance with PMI guidelines.
Digital Transformation initiative.
Please feel free to reach out to us if you have any new ideas or opportunities for improvement to serve you better.
We always need additional help in the technology and communications areas. If you are interested in volunteering, please reach out to me at
vp_information@ncpmi.org
or our Volunteers team at
volunteers@ncpmi.org
.
Sincerely,
Manosh Majumdar
Vice President – Technology and Communications
Advertise here and be in contact with one of PMI Global's top 15 Chapters world wide based on membership!
Reach 5,500+ people interested in our Chapter monthly by advertising in our newsletter! Download the Sponsorship application in PDF or Word format
For additional information on how to connect with our membership, please contact the VP, Information and Communications
Be a Hero!
Upcoming Events
Note: You must be logged in to get the member or volunteer discount. Please use the Member login at the top right of this site.
All visitors are shown the full price. Discounts, when applicable, are taken at the time of checkout. If you feel that the fee shown is not correct, please do not check out as processing refunds is costly. Contact us at support@ncpmi.org with your concern and we will look into it for you. - Thank you.
---
03-03-2021
12:00 pm
-
1:00 pm
Free for members (be sure to login to website); $15 for non-members
Abstract:
NCPMI in partnership with Apex System is offering a Virtual Workshop Series on Time Management and Communications for All Practitioners. You must watch the on-demand webinar here prior to attending this live question and answer event. These sessions will be free for NCPMI Members and hosted online via ZOOM.
Webinar Overview:
Learn how to increase resilience and improve productivity by adopting simple techniques that will improve:
Focus and concentration
Stress tolerance & impulse control
Managing competing priorities
03-11-2021
6:00 pm
-
7:00 pm
Virtual Meeting – Conferencing details will be distributed prior to the meeting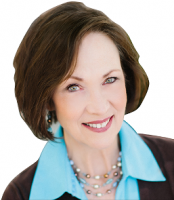 About the speaker:
Growing up in a small Mississippi town taught Dea Irby about belonging. She and her husband since 1974 have lived in 15 homes in 5 Southern states, raising 8 children. She published "A Dollop and a Pinch: Recipes and Stories of Baron York" after her 7 years of being an owner/operator restaurateur. The one consistent thread throughout all her adventures has been building real community - in the home, in business, and in teams. Dea discovered that in all of life, a real community is vital. It's not just about being connected, it's about being claimed.
03-11-2021
6:00 pm
-
7:00 pm
Virtual Meeting – Conferencing details will be distributed prior to the meeting
FREE for all NCPMI members and non members
Abstract:

Often Project Managers struggle with their career planning and achieving those career goals. This is true with both novice project managers as well as highly experienced project managers. In this coaching overview, NK will provide the details of the group coaching sessions that he is going to facilitate regularly to help project managers decide what they want to achieve as their near and long term career goals and also help them achieve those goals.
Chapter Membership
US$25/year
Be part of the largest PM community
Get more, free opportunities to earn PDUs
Save on career-advancing certifications
Find relevant jobs with the PM Job Board
Stay up-to-date with PMI publications
Grow Your Skills
It is particularly important for Project Managers to maintain and improve their project management knowledge and skills to stay competitive in the market. PMP certification is a critical component. As, during the resent years, project management discipline took a step toward more flexible and dynamic project management methodologies, in addition to the traditional waterfall approach, several new emerging methodologies became in high demand. Thus, training and credentialing in these methodologies became highly sough after among Project Management professionals. It is especially relevant in today's economic climate.
Membership Statistics
| | |
| --- | --- |
| Total Members | 3627 |
| New Members This Year | 55 |
| PMP® Members | 2655 |
| CAPM® Members | 62 |
| PgMP® Members | 10 |
| PMI-SP® Members | 5 |
| PMI-RMP® Members | 17 |
| PMI-ACP® Members | 147 |
| PfMP® Members | 3 |
| PMI-PBA® Members | 5 |
| Members with no Certification | 904 |
| Breakdown by type | |
| Individual Members | 3538 |
| Student Members | 57 |
| Other Members | 32 |
PMP/CAPM/PgMP/PMI-SP/PMI-RMP/PMI-ACP/PfMP/PMI-PBA are registered marks of the Project Management Institute, Inc.
Members in Spotlight
Alison Ervin, PMP
Michelle St. Peter, PMP
Joseph Hendrix, PMP,PMI-ACP
Donna Wilder, PMP
Yvette Newkirk, PMP
ARVIND Wathore, PMP
Brian Lipe, PMP,PgMP
Pamela Comer Fox, PMP
Jay Rao
Chester Pajerski, PMP
Jessica Nestor, PMP
Ciji Richardson, PMP
Tracy Gentry, PMP
Joseph Caiola, PMP
AHMAD KASHMOLA, PMP
Larry Cooper, PMP
Renuka Sirigiri, PMP
Katherine McKinley, PMP,PMI_RMP
Robert Vittek, PMP
Jacqueline Alston, PMP
Richard Penezic, PMP
Susan Mitchell, PMP
Brian Eugene Clark, PMI-ACP
Sponsorship Opportunities
The Project Management Institute, with members in 135 countries, is the world's foremost authority for the project management profession. PMI sets industry standards, conducts research, and provides education and certification opportunities designed to strengthen and further establish the profession. Our chapter proudly serves all the local and national professionals in the space of Project Management. We currently have thousands of members - over half of whom hold PMI's esteemed PMP certification - and represent nearly 400 unique companies across the globe.
Get Involved
Find a Volunteer Opportunity
Make your mark on our PMI Chapter and the profession. As a member, you can volunteer to work on and to lead activities that advance the profession and support the chapter business operations by joining our chapter volunteer community. All volunteer openings are managed by the PMI Volunteer Relationship Management System (VRMS). This system includes the ability to search for opportunities, view details about each role and apply online.
Earn PDUs by Volunteering
Volunteering Project Management Professional PDUs can be earned as part of Category E: Volunteer Service. Category E, along with Category D (Creating New Project Knowledge) and Category F (Working as a Professional in Project Management), comprise the Giving Back To The Profession Categories. You can earn PDUs in Category E (Volunteer Service) by providing volunteer, non-compensated project management, and many others.
Speakers for our Chapter's Events
Our PMI Chapter welcomes proposals from passionate speakers interested in sharing their experiences, knowledge and expertise on such topics as general business and strategy, leadership, project management, and technical or industry-specific specialties. Our Professional Development events provide professional development units (PDUs) of educational information necessary for those attendees maintaining certification designations. Speakers are also eligible to claim PDUs for their creation and delivery of the presentation material.