Agile CoP: Elaboration/Decomposition of User Stories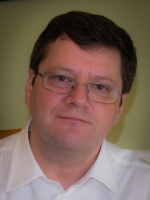 Learning Objectives: Attendees will learn ways to decompose User Stories.
Speaker: Razvan Radulian brings over 15 years of business and IT experience both as an Analyst and as Project Manager. He is an expert in Business and Enterprise Architecture, Business Analysis, Business Process Analysis, User Experience, OOAD and UML within the Pharmaceutical, Clinical Trials, Clinical Testing, Non-Profit and Training industries. Razvan has used a wide-range of methodologies from highly formal like Waterfall to highly adaptive like Agile and Scrum.
http://why-what-how.com/aboutus.html
5:30pm – 6pm: Networking/ Snacks/ Refreshments
 6pm – 7pm: Topic
You must register for this event and bring ID to be allowed in MetLife Building.