Framework for approaching challenging conversations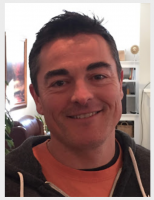 Jaime Alvarez is driven by a passion to create systems that predictably and consistently elevates humanity to their highest and fullest potential in all areas of life.
He has degrees in Aerospace Engineering from the California Polytechnic State University in San Luis Obispo and Stanford University. It is this engineering background and systems approach that characterizes his approach to work. He has always been driven to develop simplified, efficient, integrated, holistic frameworks of practical models, tools, and systems that empowers to produce predictable, repeatable, consistent, reliable, scalable results in work.
In all his career roles I have been successful at developing ways that empower and enable myself and others to produce more efficient and effective results.
His talks are the result of six+ years of intense study, experimentation, and development to produce an integrated, holistic system designed to empower humanity with the ability to create meaningful results in life repeatably, consistently, and predictably.
Jaime lives in the Raleigh-Durham area of North Carolina with his wife, Jennifer, and four children. When he is not spending time with the kids or working, he enjoys long walks and contemplating innovative practical ways to elevate human potential in all areas of life.
In this hour long session, he will discuss
The standard / default approach to challenging communications and why it leads to disfunctional relationships
the underlying layers that motivate human behavior: the subconscious or hidden goals that drive human behavior
your mindsets, attitude, and consciousness needed to achieve this
Tactical empathy
a select set specific tactics to use that moves your counterpart to a more open, collaborative, and empowered state that is conducive to joint problem-solving
throughout the presentation I will sprinkle in the theory and principles that this framework is founded upon
The quality of your consciousness determines the quality of your connection with your counterpart
All behavior is goal oriented: both stated goals and subconscious / hidden goals
By achieving neural resonance with your counterpart you will not only create a better relationship, but will also more easily influence your counterpart
The relationship is primary, the outcome or result of the collaboration is secondary. In other words, even if you don't get what you want, you at least have a great relationship.
Event Details
| | |
| --- | --- |
| Event Date | 06-26-2021 9:00 am |
| Event End Date | 06-26-2021 10:00 am |
| Registration Start Date | 05-24-2021 |
| Registered | 54 |
| Available place | 46 |
| Cut off date | 06-26-2021 8:00 am |
| Individual Price | Free |
| No. of Strategic PDUs | .5 |
| No. of Leadership PDUs | .5 |
| Location | Virtual Meeting |